Why have multiple delivery addresses?
Adding multiple delivery addresses to your account, for example, your office, warehouse, construction sites and more, will help you save time when placing your orders electronically. When processing an order, all you will have to do is select one of the addresses that you have added to your account.
How do you add delivery addresses to your account?
Step 1: Log on to ElekNet. If you do not have an ElekNet account, you can request for one here.
Step 2: Click on My Account & Address list.

Step 3: Click on Add New.

Step 4: Fill out the form with the required information and click on Save. This address will now be available when you process your next order.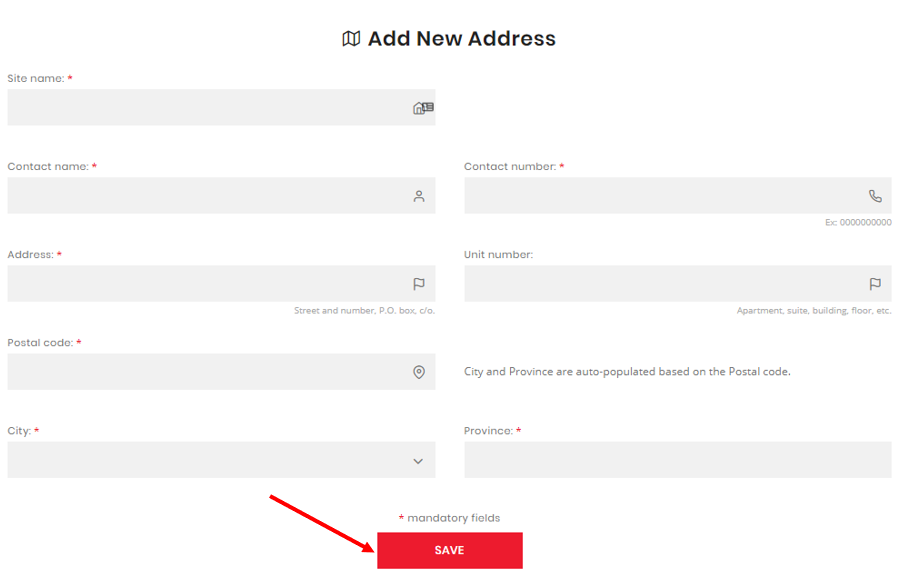 ***Important Note***
It is not possible to add addresses in a Project Account.
Thank you!